Your Ponte Vedra Veterinarians
Get to know some of the best veterinarians in Ponte Vedra, FL!
The doctors here at Crosswater Animal Hospital are devoted to your pet's specific needs. Our trained professionals utilize state-of-the-art technologies and veterinary practices to ensure your pet lives a happier, more healthy life. Please take a moment to get to know our veterinarians, and see for yourself how we can provide the highest standards in the veterinary industry for you and your pet.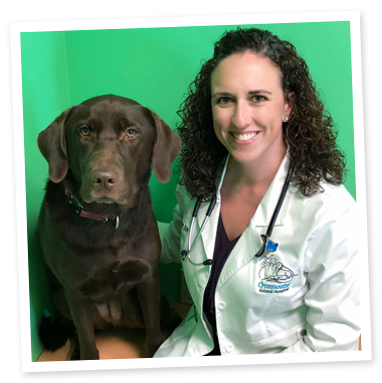 Kristen Zalud, DVM
Dr. Kristen Zalud became the new owner of Crosswater Animal Hospital in June of 2017. Raised in Jacksonville, Florida, she volunteered with a small local shelter and cared for pets and prepared them for adoption. Dr. Zalud took her first job in the animal-care field as a high school senior, where she worked as a kennel assistant.
After high school, Dr. Zalud attended University of North Florida, where she earned her Bachelor of Science degree in Biology in 2005. She went on to Ross University School of Veterinary Medicine, earning her Doctorate of Veterinary Medicine in 2009. During her studies, Dr. Zalud worked at a local emergency clinic as a veterinary technician and at the University of Florida small-animal teaching hospital as an animal technician while applying to veterinary school.
Dr. Zalud is a member of the Jacksonville Veterinary Medical Association, the American Veterinary Medical Association and the Florida Veterinary Medical Association. Her professional interests include dermatology, soft-tissue surgery and geriatric palliative care. Dr. Zalud keeps a patient-focused attitude, always striving to provide compassionate care while building trusting relationships with her clients.
At home, Dr. Zalud has an American bulldog named Rascal, a chocolate lab named Nola and a cat named Milo. She is married to Brad Zalud, who is a member of the US Naval Reserves. Dr. Zalud is a proud sponsor of K9s for Warriors—an organization that provides service dogs for military veterans. In her free time, she enjoys outdoor activities and spending time with her large extended family.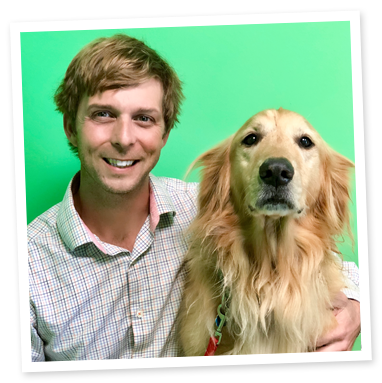 Aaron Thivierge, DVM
Dr. Aaron Thivierge joined the medical staff at our hospital in May 2013. Growing up in coastal Maine, he had a special bond with his family's farm animals. Dr. Thivierge says, "I knew at a very young age that I wanted to help animals live a long, healthy and fulfilled life." He began volunteering with animals when he was 12 years old.
After high school, Dr. Thivierge attended Auburn University where he studied microbiology and animal science. He earned his Bachelor of Science degree in 2000. Dr. Thivierge then attended Ross University College of Veterinary Medicine and Surgery where he earned his Doctorate of Veterinary Medicine in 2004.
"There is an internal joy and self-gratification associated with healing a family pet and bringing excellent quality of life to a living, breathing family member during his or her time of need," Dr. Thivierge says. His professional interests include canine and feline wellness and preventive medication, as well as dermatology. Dr. Thivierge is currently a member of the American Veterinary Medical Association and the Ross University Alumni Organization.
At home, Dr. Thivierge has a 12 year-old cat named London, a 14 year-old Australian Shepherd mix named Sydney and a 5-year-old Golden Retriever named Nemo. He and his wife Kimberly—an emergency room physician—have three children: 5 year old Jack is their first born child and only son who loves trucks, trains and boats; 3 year old Samantha is their middle child and, like her father, is an animal lover and 1 year old Anna Grace loves everything and everyone. Outside of the hospital, Dr. Thivierge enjoys fishing and boat building. He is currently on the Board of Directors at the Jacksonville Offshore Sportfishing Club.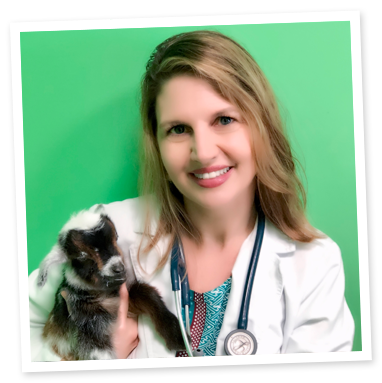 Carissa Hottinger, DVM
Dr. Carissa Hottinger has been a relief veterinarian at Crosswater Animal Hospital since June 2017. She grew up in Jacksonville, Florida and has always had a love and appreciation for all animals. Dr. Hottinger graduated Cum Laude from the University of North Florida in 1996 with a Bachelor of Science in Biology. She attended veterinary school at the University of Florida graduating in 2005. During her time there she received various scholarships and was involved in research that resulted in a published journal article. She is a proud member of the AVMA and the JVMS. Internal medicine, dermatology and surgery are areas of special interest to Dr. Hottinger.
Dr. Hottinger and her family own two pets; a long haired chihuahua named Tulu and a domestic short hair tuxedo named Meatball. In her free time, she enjoys traveling, live music and outdoor activities.