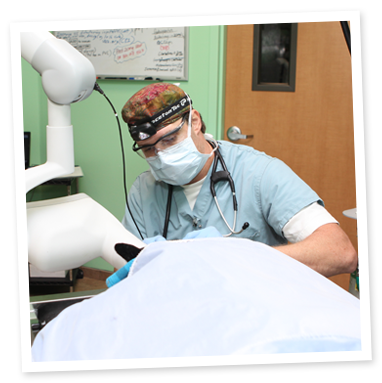 Pet Dental Care in Ponte Verda, FL
The Importance of Dental Health
Good dental health can increase your pet's vitality, well-being and quality of life. Regular dental check-ups and teeth cleanings help ensure your pet leads the best life possible.
If left untreated, dental periodontal disease can be painful; however, animals typically still eat and drink normally. It is estimated that more than 80 percent of dogs and 70 percent of cats develop periodontal (tooth, surrounding bone and gum) disease by the age of three to four years.
Dental Services
We believe that the centerpiece of good dental care is a complete oral examination and assessment via root probing and charting, followed by a thorough cleaning both above and below the gumline. Dental cleanings include ultrasonic piezoelectric scaling by our Midmark state-of-the-art machine, followed by polishing and a mouth rinse.
Crosswater Animal Hospital offers digital dental radiology which produces high-definition images of your pet's teeth. More accurate than traditional dental radiology, digital dental radiology produces clear images of the area below your pet's gum line in order to diagnose dental disease (e.g. infection) that cannot be seen by visual examination alone. This is a powerful tool for enabling the treatment of dental disease before it becomes much larger and more difficult to treat.
Your pet's dental care includes:
Oral examinations under anesthesia with a probe in order to chart pocket depth
Diagnosis and treatment of periodontal disease
X-rays
Supra and subgingival scaling (i.e. below the gum line, which is not possible without general anesthesia)
Surgical flap tooth extractions as needed
Polishing
Irrigation

Dr. Zalud personally evaluates all x-rays that are taken and can refer to a board certified dental and oral surgical specialist as needed.
For further information on your pet's dental health, we recommend visiting Dr. Sharon Hoffman's website - www.pettoothvet.com. Dr. Hoffman is a board certified veterinary dental specialist trained in advanced dentistry and oral surgery services. She performs advanced procedures such as root canals, crown placements and fillings as well as oral and maxillofacial surgery.