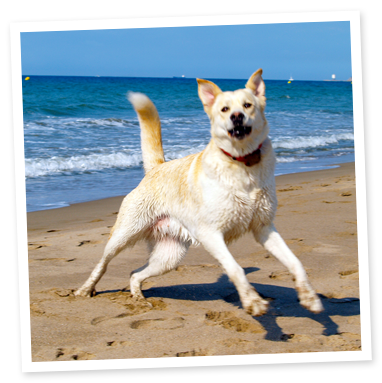 Pet Preventative Medicine in Ponte Vedra, FL
Preventative Care for Every Age and Stage
The staff at Crosswater Animal Hospital is committed to providing you and your pet with the finest veterinary care possible. We're a welcoming, skilled and compassionate partner in the care of your beloved companions. We allow at least 30 minutes for each patient appointment so that you do not feel rushed.
The medical team at Crosswater Animal Hospital believes that prevention contributes to your pet's long term health and minimizes the lifetime cost of care. We strongly recommend preventative exams, only core vaccinations tailored to your pet's individual lifestyle, regular lab work as needed, fecal parasite centrifugation tests, heartworm and tick-borne infectious disease testing, as well as medications to prevent intestinal parasites, heartworms, fleas and possibly (based on your pet's exposure) ticks to keep your pet in optimum health.
Despite the very best preventive care, your pet may still develop an illness or be injured. Our internal medicine and surgical expertise, as well as our advanced on-site diagnostic capabilities and veterinary laboratory, ensure that your pet receives a quick and accurate diagnosis. We take time to explain our diagnosis to you and provide you with the various treatment options.
Please take a look at the services we offer to learn why we believe they are important to the care and well-being of your pet. Then give us a call to set up an appointment today for a comprehensive physical exam and consultation.
Preventative Physical Examinations
Prevention examinations are the same for your pet as the yearly physical you receive from your doctor. It's a chance for us to assess your pet's overall health, discuss any changes we find then educate and update you on advancements in veterinary care. It is also an opportunity for you to discuss your concerns and/or ask questions.
Your pet's yearly preventative (wellness) examination at Crosswater Animal Hospital includes our commitment to:
Examine your pet's teeth and oral cavity
Check your pet's vision and examine the eyes
Examine the ears for infection, ear mites, allergic reaction and other related health issues
Examine the respiratory system
Assess your pet's heart and evaluate cardiac function
Test your pet's reflexes
Palpate lymph nodes and the abdomen
Inspect the skin and hair coat
Palpate joints and muscles for arthritis and other orthopedic conditions
Various testing to evaluate the function of internal organs and other body systems
Assess changes in your pet's body weight, appetite, thirst, urination and bowel habits
Inquire as to your pet's activity level as well as mobility
Examine your pet for any untreated pain
Monitor your pet's complete blood cell count if needed
Utilize laboratory testing to detect early signs of Heartworm disease and/or tick-borne disease
Assess and evaluate general or specific changes in your pet's health since the last wellness visit
Discuss preventive techniques with you, the pet owner
Collect and examine fecal samples for parasitic infestation, some of which can be transmitted to people
Evaluate your pet for repetitive licking or biting in one area (i.e., itching)
Demonstrate to you, the pet owner, how to administer at-home medication
Engage you, the pet owner, in conversation and answer any questions and concerns you may have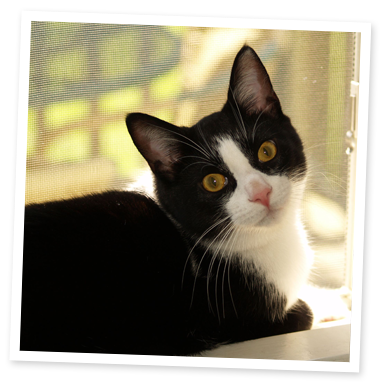 Deworming and Fecal Parasite Check
Dangerous parasites are always present in the environment (especially year round in Florida). We recommend annual fecal parasite centrifugation checks and monthly deworming (e.g., through monthly heartworm prevention) as the best way to prevent parasitic disease and the transmission of intestinal parasites from your pet to your family members.
Regular Blood Testing
A complete physical examination may lead to a doctor's recommendation of blood testing. Not only can a blood chemistry panel and complete blood cell and platelet count identify the presence of underlying disease processes, but these tests help create a baseline should your pet become ill in the future.
Flea and Tick Borne Disease
Fleas and possibly ticks are virtually everywhere and no cat or dog is completely safe from them here in Florida. Fortunately, many safe and highly effective products are available. Fleas and ticks are more than a nuisance; they carry diseases dangerous to both you and your pet. For example, fleas can carry Bartonella, which can be transmitted to people by a cat scratch.
Most problems can be avoided by using monthly parasite prevention products year round that are available at our hospital. When used properly and according to our directions, these products are very safe and effective.
Heartworm Disease
Heartworm disease is a serious, life-threatening condition affecting both dogs and cats. Mosquitoes spread the disease by injecting the parasite into your pet at the time of the bite. Clinical symptoms of heartworm disease develop very slowly. Lack of energy and exercise intolerance are early symptoms, as are coughing and difficulty breathing. Because heartworm disease is increasing in frequency and is a serious and deadly disease, we recommend that your dog be tested annually. Heartworm disease prevention is simple and effective. Year round monthly heartworm prevention should be used in all cats and dogs in Florida (even if indoor only).
If you would like to have your pet tested for heartworm disease, or if you would like additional information on how best to protect your pet and your family from these dangerous parasites, please call Crosswater Animal Hospital at (904) 827-1736 today for an appointment.
Vaccines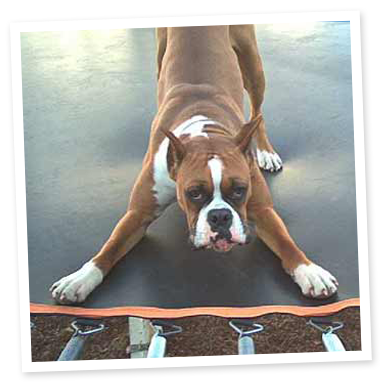 At Crosswater Animal Hospital, we administer core vaccines that are tailored to your pet's specific environment. We believe that not all vaccines are created equal and thus we use only the safest (e.g. purist) vaccines on the market to prevent adverse reactions as much as possible. For dogs under ten pounds, we prefer to limit the number of injectable vaccines to one or two per visit. We then schedule a return visit 3-4 weeks later so that our technician can administer the remaining vaccine(s).
Dr. Zalud and our team of technicians follow the guidelines set forth by the American Animal Hospital Association canine vaccination task force and the American Association of Feline Practitioners. Our core vaccines for healthy dogs include:
Distemper
Parvovirus
Hepatitis
Rabies
Also available for dogs are:
Leptospirosis (recommended for most Ponte Vedra pets)
Bordetella (Kennel Cough)
Parainfluenza
Canine Influenza (H3N2 and H3N8 strains)
Crosswater Animal Hospital uses only vaccines for cats that significantly decrease the likelihood of any serious reaction. We use PureVax by Merial®, which is free of any adjuvants (addititives). We recommend the following vaccines for cats:
Feline Herpes Virus
Calicivirus
Parvovirus (Panleukopenia)
Rabies
We recommend the feline leukemia vaccine for kittens and outdoor cats, as well as cats that go out in screened porches. Rabies vaccination is mandatory for all dogs and cats for their safety as well as people.
Vaccinations are not only safe and effective, they are an important and fundamental aspect of your pet's preventive healthcare plan. Diseases that once were relatively common and fatal to pets are now easily preventable through vaccination. That said, we at Crosswater Animal Hospital believe in caring responsibly for your pet on an individual basis and do not over vaccinate nor under vaccinate.