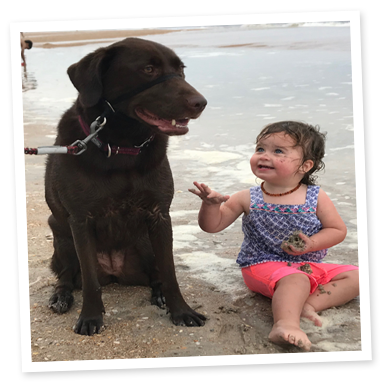 Ponte Vedra Pet Owner Services
Hospitality & Comfort
To make your hospital visit as comfortable as possible for both you and your pet, we offer coffee and tea while you wait, excellent client education materials, informative journals and magazines. For dogs, treats are provided to let them know they are in a safe place. We also have a designated cat room where we plug in a Feliway diffuser, which is a cat pheromone that relieves anxiety. We recommend placing your cat's carrier out in plain view a week before the appointment and placing treats inside.
Please don't hesitate to let us know if you are interested in a hospital tour.
Nutrition Counseling
We offer therapeutic diets and nutrition counseling as needed during office visits.
Why is this important? Pets are living longer, healthier lives than ever before and a big part of that is due to expanded knowledge of the importance of proper nutrition to overall health. In fact, nutrition is the biggest health variable controlled by a pet's caregiver.
During your pet's comprehensive physical examination, we evaluate his or her body condition and give recommendations based on what we see.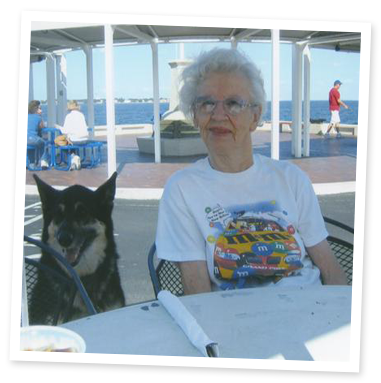 Weight Loss Counseling
It is common for most dogs and cats to be carrying a few too many pounds. In fact, it is estimated that 17 million dogs and cats in the United States are overweight or obese and those numbers are rapidly increasing. Obesity is a medical condition that can have severe consequences on your pet's overall health.
At Crosswater Animal Hospital, we offer weight loss counseling as a way to help you learn how to balance your pet's food consumption as well as how to track your pet's weight loss progress.
Therapeutic Diets
Some pets have serious nutritional challenges or chronic conditions that can benefit from a special diet. If we identify an issue in your pet, we offer advice and provide information about diets that benefit specific medical entities such as liver disease, intestinal disease, bladder and kidney stones, kidney disease, food allergies, diabetes and other conditions.
Behavioral Counseling
Behavioral problems exist for up to 40% of all household pets. This is the primary reason why pets are either sent to shelters or even euthanized. However, behavioral problems can be improved with behavioral therapy. Using humane positive reinforcement training methods and techniques, it's possible to save animals and enhance their relationship with you.
At Crosswater Animal Hospital, we offer behavioral consultations, which include taking a complete medical history and performing a comprehensive physical exam. We also can set up referrals to veterinarians specializing in behavior therapy. We recommend that you visit the following highly resourceful website - www.drsophiayin.com.
Referral Care
We refer cases that require specialized care to veterinarians who are board certified specialists in their respective fields, which include dermatology, internal medicine, cardiology, surgery, neurology, dentistry/oral surgery, ophthalmology and behavioral medicine.
Humane Euthanasia
Difficult Choices, Compassionate Answers and Care.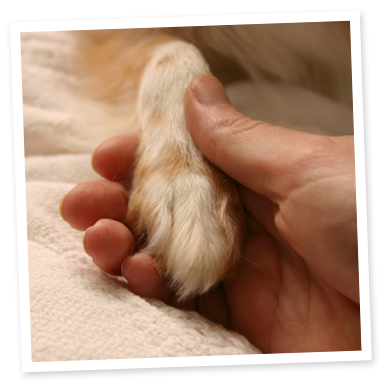 Humane euthanasia and tending to your pets' remains are two of the most difficult issues for many people to consider. Asking the question means confronting fear, guilt and grief.
Humane euthanasia methods are designed to cause minimal pain and distress. Please don't hesitate to talk to us about humane euthanasia at any time.
Taking the time to plan, as challenging as it may be, will lessen the pain and discomfort for you and your pet in the event this option ever has to be considered. We outsource crematory services for you.
All of us at Crosswater Animal Hospital will help you prepare for these important issues with the compassion and sensitivity they require.
Pet grieving can be very difficult, but is a normal process which involves the following five steps that occur in no particular order:
Denial and isolation
Anger
Bargaining
Depression
Acceptance
Remember, grieving is a personal process that has no time limit, nor one "right" way to do it. Please, do not hesitate to contact Colorado State University Argus Institute for grief counseling via phone at (970) 297-1242 or online.